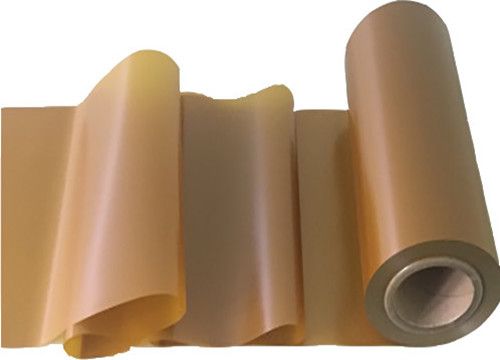 Heat-dissipating Polyimide Film
Mordohar PIT offers an excellent combination of thermal conductivity, electrical properties and mechanical toughness for its use in electronic and automotive applications. Its thermal conductivity properties make it ideal for use in controlling and managing heat in electronic assemblies such as printed circuit boards.
Thermal Conductivity ~ 0.46 W/m·K
Application
1. Insulation pads (heat sink).
2. Power supplies.
3. Heater circuits.
4. Ceramic board replacement.
Grade Table
| Designation | Nominal Thickness | Width (mm) |
| --- | --- | --- |
| PIT025 | 1 mil / 25μm | 600 / 300 /other |
| PIT038 | 1.5mil / 38μm | 600 / 300 /other |
| PIT050 | 2 mil / 50μm | 600 / 300 /other |
| PIT075 | 3 mil / 75μm | 600 / 300 /other |
| PIT100 | 4 mil /100μm | 600 / 300 /other |
| PIT125 | 5 mil /125μm | 600 / 300 /other |